Posted by Theo Heselmans on May 21st, 2008
Every year a (different?) pair of ducks visit our pond. Every year they enjoy us with a herd of ducklings: 16 of them this time. Unfortunately only a couple of them survive (after a month or so). I was lucky enough to be at home when mother-duck proudly (but shyly) showed of her youngsters.
I took some pictures I wanted to share: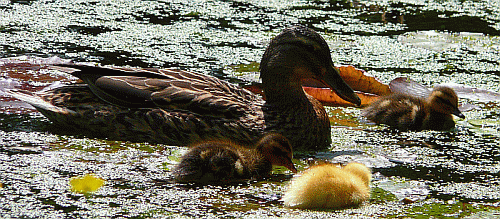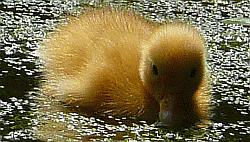 Category: Personal |

Technorati: Personal
Comments (2)
2 Responses
on 21/05/2008 14:05:50Steve Castledine

Great pictures - one of natures greatest sights. I keep seeing mother duck with her line of ducklings behind when on my lunchtime runs and wishing I had a camera on me!

on 21/05/2008 15:30:19Bruce Elgort

Very nice photos Theo.
Leave a Reply